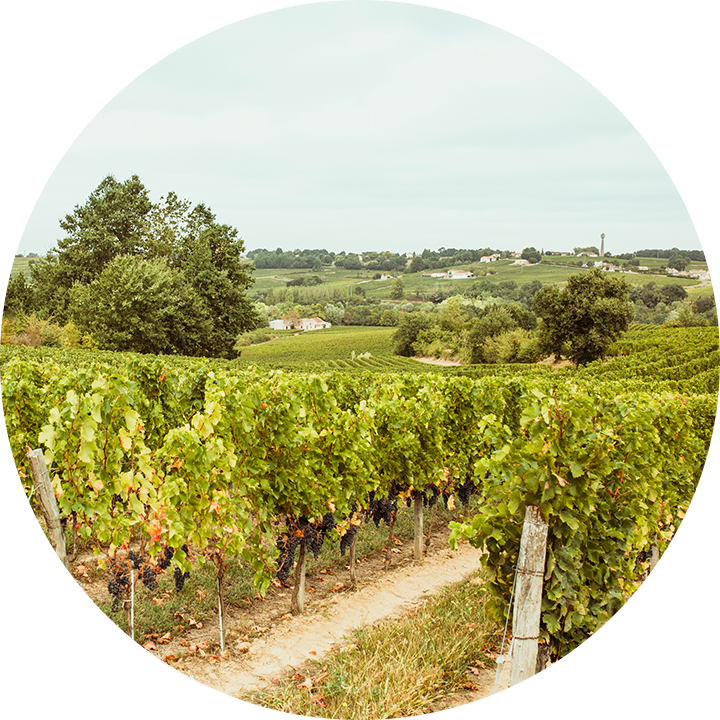 The Côtes-de-Bourg : an exceptional vintage
The Côtes-de-Bourg are located on the right bank of the Dordogne and Gironde rivers, a few kilometers from the city of Bordeaux. The variety of soils is rich, and depending on the châteaux, clay, limestone, sand and quaternary silt are found, which gives a flattering aromatic expression to the Merlot, Cabernet Sauvignon and Malbec that make up the estate's wines. The other specificity of the Côtes-de-Bourg is its meso-climate, which gives it slightly more sunshine, less extreme temperatures and less rainfall than the rest of Bordeaux.
Our vineyard : traditional and sustainable 
The BONNET & FILS vineyard extends over 48 hectares on the high slopes of the Côtes-de-Bourg AOC. Full of history, it is planted with 70% Merlot and 30% Cabernet and is based on clayey-limestone and clayey-gravelly soil.
In his exclusive quest for consistency and quality, Christophe BONNET continues to perpetuate family traditions while keeping a rational eye on his profession. It selects grape varieties specifically adapted to the soils of the bourgeoisie, it achieves low yields and it favours permanent grassing to reduce erosion phenomena.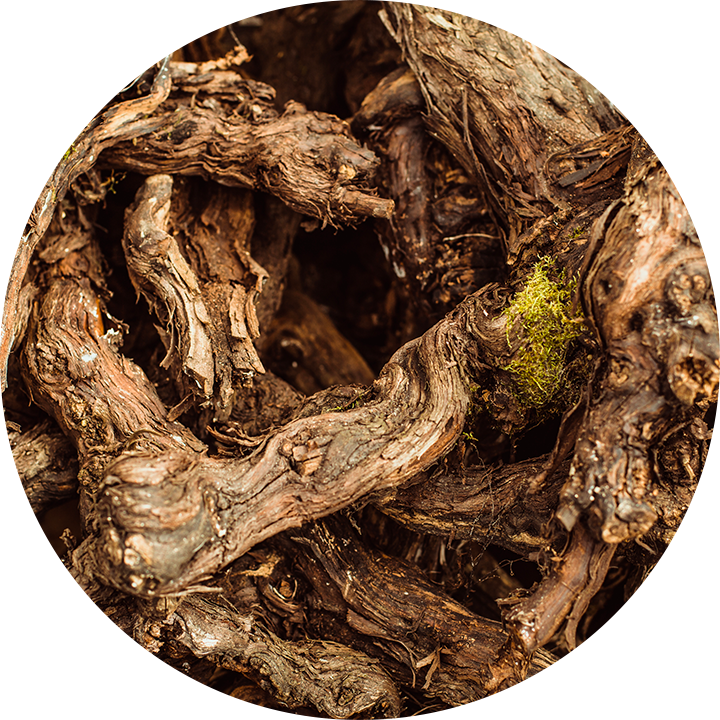 Mesoclimate
Gathering of the grapes at optimum maturity, traditional Bordeaux vinification, total destemming, light crushing, temperature control during fermentation and regular pumping over... We determine the maceration period from 15 to 20 days by a daily tasting. The wine is matured in stainless steel vats for 18 months. A selection is aged in stave oak barrels, one-third of which are renewed every year.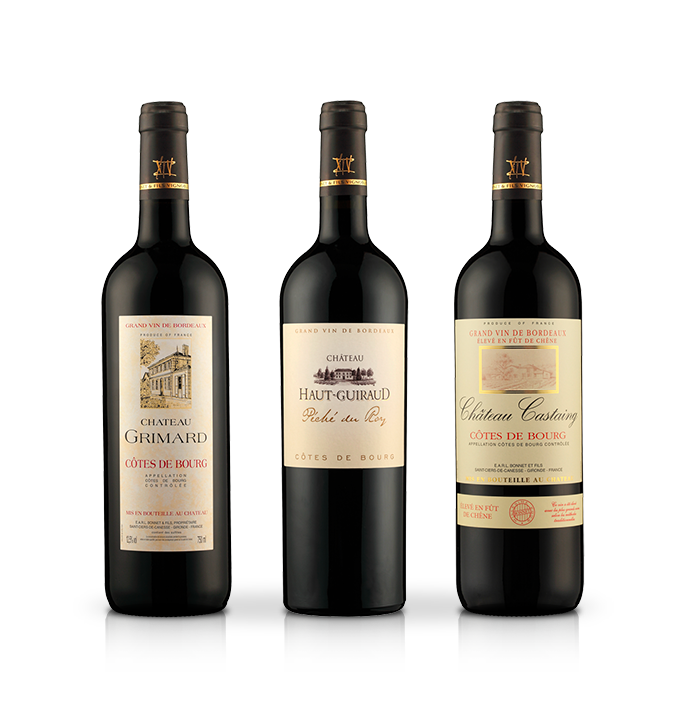 The wine list
Our vineyard offers a range of traditional Bordeaux red wines in which the reflection of this unique terroir, the typicity of the soils and the winegrower's note are fully felt.
All the wines of the BONNET & FILS vineyard are produced with passion in a sustainable agriculture and contain few sulphites, while respecting both people and the soil. As a token of their qualities, they have been recognized through numerous international competitions.
With a beautiful colour, red wines, fruity and fleshy, have a good aptitude for ageing. Dry white wines are a confidential production, but very interesting because of their high quality.